Slides of the 17th of March 2014 BeCPP Meeting
There were around 55 attendees for the Belgian C++ Users Group meeting on 17th of March 2014. Thank you everyone for joining us. We would also like to thank KLA-Tencor / ICOS Belgium for sponsoring the event by providing the location and catering.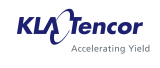 If you couldn't attend the event in person, or if you would like to go over the material again, you can download them below.
Presentation: "What's new in C++14" by Peter Van Weert

Presentation: "What's new in Visual C++ 2013" by Marc Gregoire