Sponsors
Below is a list of companies that have sponsored us before for a location and catering, starting with the most recent sponsor. Let us know if you are interested in sponsoring a future event.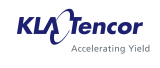 What should a sponsor do?
A sponsor of a Belgian C++ Users Group event should provide the following:
A location.
Catering including food and drinks. It is up to the sponsor what kind of catering is provided (sandwiches, pizza, …). Usually the schedule is as follows:

Drinks and food during the welcome's reception.
Drinks during the break between sessions.
Drinks during the networking reception after the event.

Projection system.
Namecards for the attendees.